Gogi Marketplace
Gogi Marketplace is an NFT marketplace on the Binance Smart Chain.  It's a platform to discover, buy and sell of non-fungible tokens, digital collectibles as well as physical items.
The marketplace is currently being used to distribute shareholder rewards NFTs.  These functional NFTs qualify their owners to receive various perks as well as automatic entries into periodic raffles.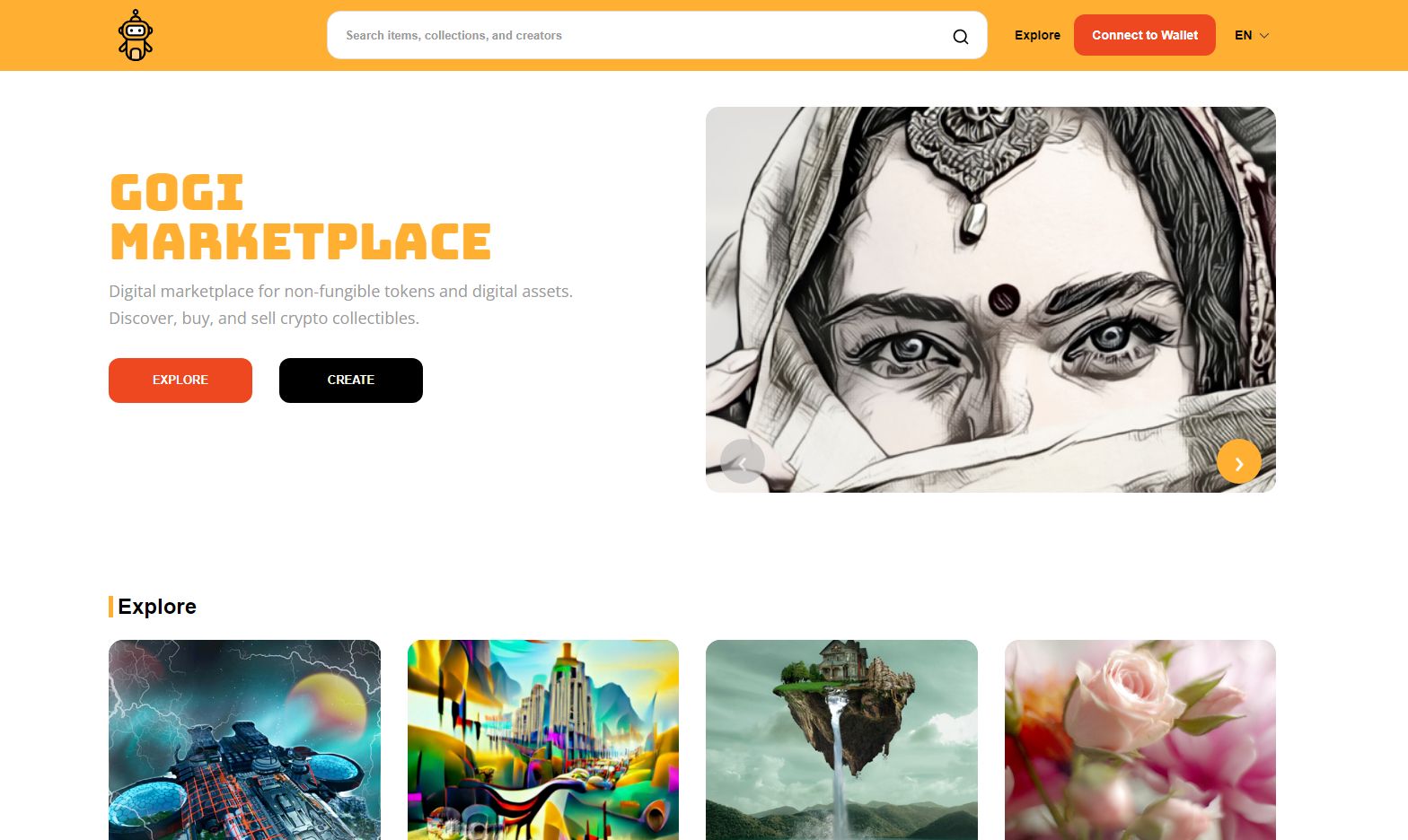 Notes
Gogi Marketplace only support MetaMask wallet currently.  To download a MetaMask wallet, please visit MetaMask.io.
To access the marketplace, select Smart Chain network from your MetaMask wallet.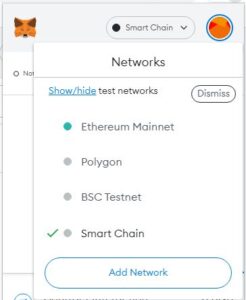 If your wallet does not support Binance Smart Chain, click on 'Add Network' and enter the following parameters: